How do most substance abuse counselors get started in this field? I have noticed three common scenarios, but I'm sure there may be others.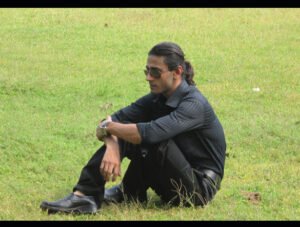 Scenario #1: They battled addiction themselves and through recovery found that they want to use their life experiences to help others.
Scenario #2: They have someone very close to them who has battled addiction, or maybe have even lost someone due to drug or alcohol problems.
Scenario #3: They kinda just fell into it.
I fall into the last category, the least noble of the scenarios. I have met many counselors, who never really planned to become addictions counselors, but got a job or internship where they were exposed to substance abuse treatment and from there developed an interest and passion. Becoming a substance abuse counselor is a little like recovery. The reason you get started is not nearly as important as the reason you stick with it.
If you are just getting started or looking to get started, then there are a couple of things to consider. In order to get the certification that you are looking for, you have to get some experience. If you can get this experience while getting paid, that is great, but if not, then you will need an internship or do volunteer work. If you are looking for a job, I would recommend looking at the jobs that most people don't want. Often these are jobs that will give you some very good experience. It might be the location nobody wants, the shift they don't want or the duties that they don't like. This is what they call "paying your dues." You also want to do a little research. Make sure that you are getting the right kind of experience and make sure that you know exactly what the requirements are for your certification. Many states have a trainee status that will allow you to work with patients as long as you are being supervised. Get to know the people at your state board and ask a lot of questions. You will also need a supervisor or mentor to guide you through this process. If you just read the state requirements to become a substance abuse counselor, you are likely to get confused or discouraged. You really need to talk to the insiders.
Finally, don't get discouraged by the process. At times it may feel like all of this is just the government trying to overcomplicate the process and take our money, but having these standards helps to ensure the quality of counselors and adds to the credibility of our profession.