Addiction to drugs or alcohol can be an on-going nightmare for those affected. It is a horrible disease that leads to compulsive behavior and disrupt a person's life and their families life's as well. Addiction not only affects the addict but it also affects the entire family. Addicts tend to make terrible choices while they are under the influence of drugs or alcohol and thus affecting themselves and their families. According to Dr. Kima Joy Taylor, director of the Closing the Addiction Treatment Gap (CATG) Initiative
"Drug use is on the rise in this country and 23.5 million Americans are addicted to alcohol and drugs. That's approximately one in every 10 Americans over the age of 12 – roughly equal to the entire population of Texas. But only 11 percent of those with an addiction receive treatment. It is staggering and unacceptable that so many Americans are living with an untreated chronic disease and cannot access treatment."
Addiction in this country is on the up rise and with only a small percentage of people getting help which is most likely why the recovery rate is so low. Another reason for the low percentage of receiving treatment is the cost. The average 28 day residential treatment center program is around $10,000 or even higher. However, there are state funded programs and scholarships or grants available for those whom qualify. There are also several treatment facilities that accept health insurance.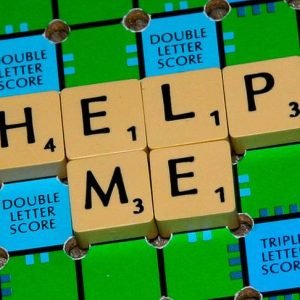 Photo by 
SimonWhitaker
This rise in substance abuse has brought upon the need for more addiction certified counselors. In fact the demand is so high that, according to the US Department of Labor Statistics there is a projected 22 percent employment growth rate by 2022, substance abuse and behavioral disorder counselor jobs are growing at a faster clip than many other occupations. One of the main benefits of becoming a certified counselor is that it will be easy to find a job. However, each state has different requirements for the certification process.
Although the pay is not great you will be helping those affected by the nasty disease of addiction. It can be a rewarding career but it can also take its toll on the mind and body. It can be exhausting trying to help people who are not ready or willing to accept help. Personally, I have seen several substance abuse counselors as I suffer from addiction. Most of them were helpful but like everyone else we all have our 'off' days. For example, I had a counselor who always drew on her tablet while I was talking. She never really listened to me nor did she help me come up with a recovery plan. I felt as if it was pointless to even speak with her. Needless to say this is not a job for everyone.
However, there are also many benefits. If you are able to help an addict and they obtain long term sobriety then you will know that you did your job. In fact, I still keep in touch with one of my counselors who helped me tremendously. Some important factors to consider before becoming certified is that you must want to help others, you must be a good listener and above all you must be patient as you will be hearing similar stories day after day. For more information please check your state requirements to determine what you will need to do.